Cline Rents offers a number of excavators with different buckets and attachments to meet your needs for excavating in Kirkland.
---
Kirkland Excavator Rentals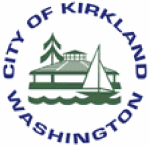 An excavator is a piece of earth moving equipment.  Sometimes referred to as a digger, an excavator is made up of a reinforced cab where the operator sits, a boom that extends out from the cab, a dipper attached to the boom, and a bucket on the end of the dipper.  The entire assembly is usually mounted on a tracked or wheeled base that is capable of rotating up to 360 degrees.
Excavators were originally built with pulleys and cables with steam power to drive them.  As technology has improved, excavators are gas or diesel powered and use hydraulic cylinders and pumps to move the articulated arm.
There is a wide variety of excavators available on the market in many different sizes and capacities.  Most excavators have detachable buckets allowing them to be outfitted with much more than a bucket, essentially make them much more than an excavator / earth mover.
We try to stock the most useful mix for a variety of jobs needed by people wanting to do an excavator rental.  Kirkland commercial operations and individuals alike will find we can often meet their needs. 
Excavator Sizes
Excavators are extremely versatile machines that can be used in a variety of situations.  While their capabilities overlap with other pieces of equipment in some areas, their ability to adapt to needs is almost unparalleled. We have a variety of attachments that make our Kirkland excavating rentals well suited to a range of needs.
The association of equipment manufacturers (AEM) is an organization representing the interests of North American equipment manufacturers on the global market.  Their vision is "To be the leading organization in North America enabling equipment manufacturers to be successful in the global marketplace."1 They have put out a set of standard excavator sizes / classifications used across the industry.
Mini / Compact Excavators
Excavators less than 6 metric tons are the smallest classification of excavators.  They are the smallest of excavators and can fit into tightest spaces of any excavator.  Combined with the right kind of trailer, these excavators can be hauled behind a truck without requiring a commercial drivers license.
Those excavators above 3 metric tons are the most popular and are capable of doing a wide variety of jobs inside buildings and outside buildings for repair, upgrade and install especially in landscaping, sewer lines, foundations and utilities.
Midi Excavators
Midi excavators run up to 10 metric tons. Also very popular, these machines can handle bigger jobs quicker and are used heavily in building construction, trenching and sub-division development.  Many have zero swing radius like their little brothers and while requiring a CDL they are still easily trailered and transported.
Standard / Full Size Excavators
Standard excavators run up to 90 metric tons and are used for large commercial construction projects where speed and efficiency are needed to move large amounts of soil and materials.  Most excavators in this category are not zero swing designs given the large counterweights involved.  
The Right Excavator for The Job
Consider the following when deciding what Kirkland excavator rental to choose:
What size trailer do you have?
Do you have a commercial drivers license
Do you have weight restrictions on the surfaces where you will be operating?
Do you have egress or ingress issues at the site?
How deep of a trench do you need to dig?
Are you using it to lift materials or do demolition?  Is the reach sufficient?
Many times in combination with excavation equipment we see people with the need for a dump trailer. Check them out here: Kirkland Dump Trailer Rentals