Full Line of Kirkland Dump Trailer Rentals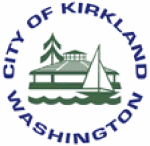 Cline Rents carries a full range of dump trailers of different sizes: all designed to fit a variety of needs. Our dump trailers come with battery operated hydraulic lifts to simplify the dumping operation. If you have a truck with a hitch, you are most likely better off renting a dump trailer than using a junk removal service.
Many of our trailers are capable of not just carrying items for dump but can be used for hauling equipment like bobcats and mini-loaders. Our dump trailers feature bed-between operation rather than bed-over, meaning the bed is lower and loading is easier.
If you are hauling in addition to dumping be sure to check out our ramp rentals. Our full selection of construction equipment is high quality, in great condition, and ready to work for you. Give us a call for a Kirkland dump trailer rental today.